USCG Training Day - 11 March 2000
On 11 March 2000, we attended a training day at USCG MSO Portland. This was put together by our Skipper, Eric Kozowski, for all the Sea Scout Ships in the Cascade Pacific Council.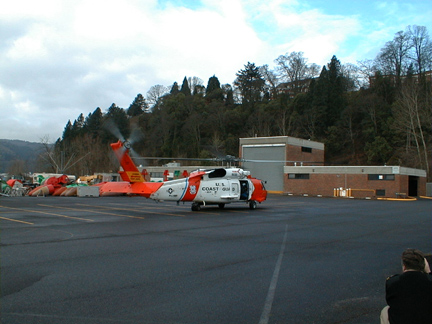 An HH60 Jayhawk from AIRSTA Astoria lands at MSO Portland.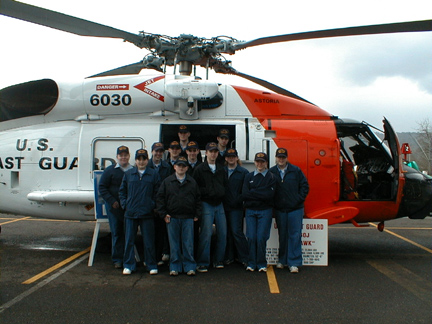 Crew from SSS601 City of Roses and SSS620 Voyageur.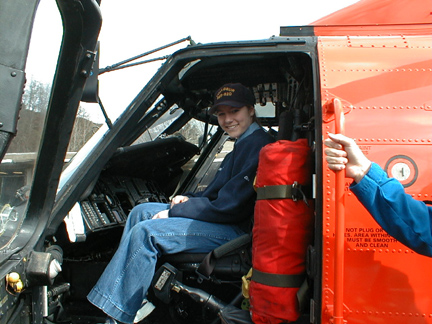 Shelby in the co-pilot's seat.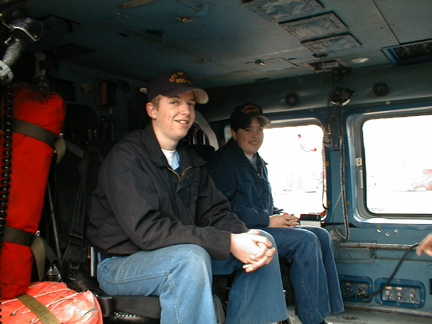 Nathan and Anna in the back of the HH60 Jayhawk.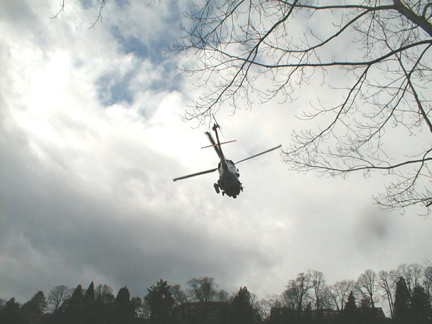 HH60 lifting off.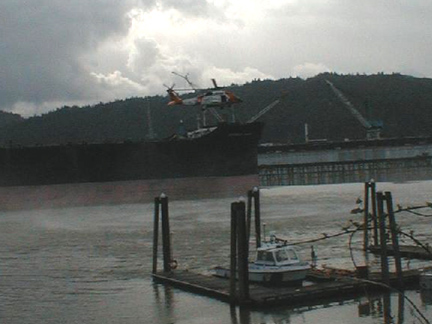 The HH60 getting ready to do a practice hoist. Notice the rotor wash.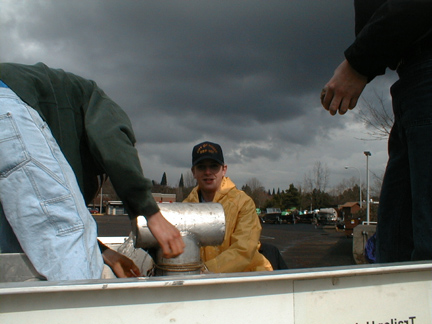 Nathan in the DC Trainer.